It's 12:45 on a Thursday.  
You've just finished your lunch, and the week is just about ready to finish you.  You return to your prototypical windows desktop background, and it's mocking you a bit- that sandy white tranquil beach, clear water, and that one lone palm tree.  Oh, how you wish you were that lone palm tree.  
>><<
We feel you.  On a Thursday afternoon we're always thinking of the places we'd rather be.  And we're bringing our sandy daydreams to you.  From the soft snows of the Swiss Alps to the depths of the deep sea, each week we're bringing you a tide of inspiration to get you through the waves of the week.  
>><<
Perhaps you're thinking, 'Phuket, it's almost the weekend!".  And we're thinking, "Yeah, Phuket."
>><<
Thailand's largest Island, saturated with tangerine sunsets and crystal lagoons, Phuket is a tucked away private piece of heaven.
>><<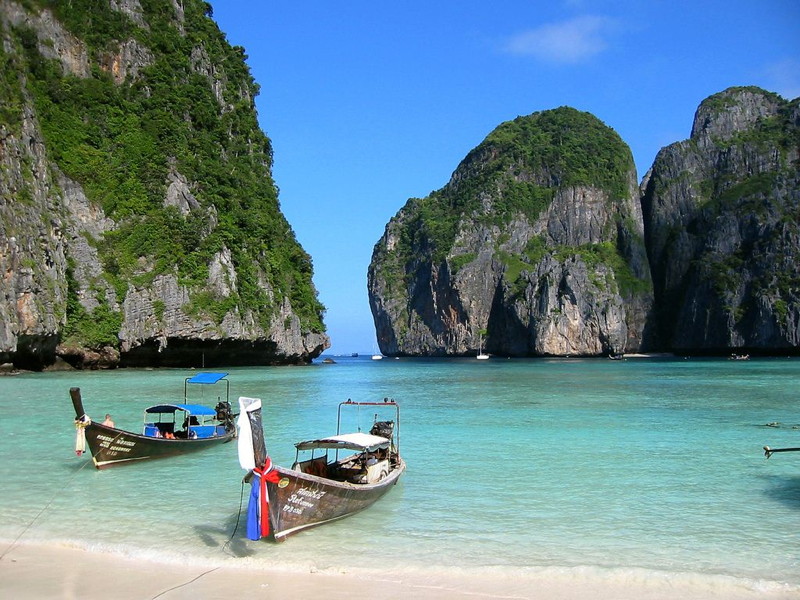 Where would we stay?  It's down to our top two...
>><<
1.
Iniara:
 With fully equipped staff, a private spa, and a magical view of the Andaman Sea, Iniara is five acres of escaped reality. Not to mention, this place is charitably charming -- fifteen percent of the resort's revenue goes to the Weingard's Inspirasia Foundation, which funds health and education projects throughout Thailand, India, and Indonesia.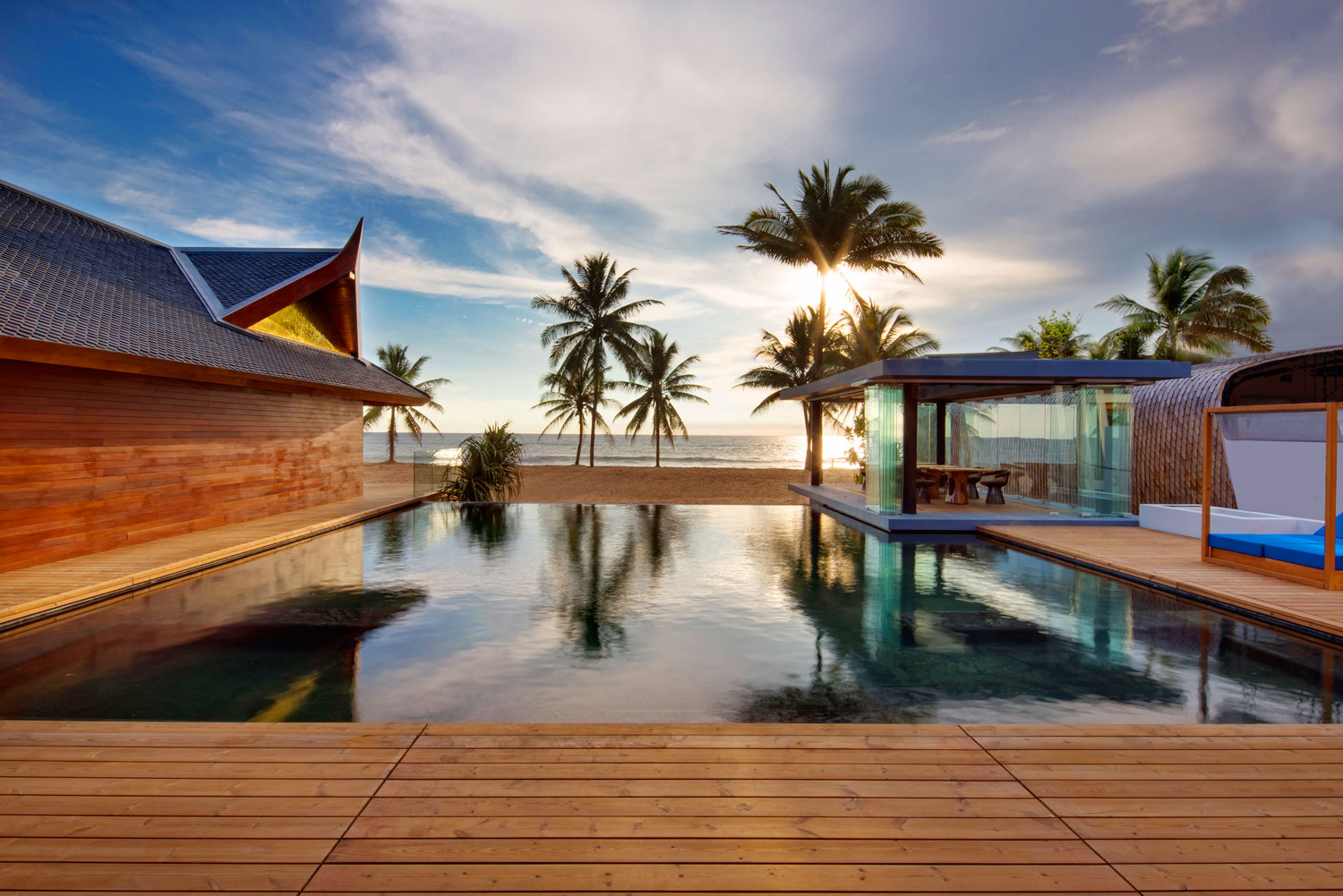 2.
Trisara
:  A harmonizing balance of romance, luxury, and tranquility, you'd be surprised that their infamous 'Jazz Sunday' brunches, six hand massages, and private coral reef are what they're known for.  A floating jetty is even installed enabling guests to access the sea and their floating teak pontoon at all times of the day. 
>><<
If you're traveling to the style then you've got to arrive in style.  To match the blue lagoons and modern structured architecture, we couldn't go without our Blue Crocodile Trolley Bag.
And to match the cotton candy sunsets as you wander the area before dinner, don't forget to grab your RFID  Blocking Moto Fuchsia Belt and Crossbody Bag!
---